Many of you know my stand on website ownership vs renting your real estate website. It all boils down to owning your online assets and the SEO value of your Historical Content Retention(HCR).
Blogging needs to be a real estate agents best friend. In a perfect world, you are blogging on a WordPress website you OWN at least twice a week, if not every day. As long as you stay with WordPress, you can always upgrade to new sites and the content you created will will stay intact with any images, videos, dates and the URL it was indexed on.
As a real estate agent actively blogging, if you are renting your website that has a blog and you choose to buy a new real estate website, you may end up throwing away the historical SEO value of your prior active blogging. And in fact, every time you change websites, the search engines have to re-index your new site and this can lead to essentially starting over with a blank slate in the search engines.
I was with one of the first companies that brought WordPress to real estate. Ease of content creation, maintenance, SEO attractiveness and blogging was and still are strong points with having a WordPress real estate website. Then about 4 years ago, new companies started offering cheap monthly rental websites with blogging technology. So many of you created pages and pages of content over a period of years and at the moment you choose to go with another site, you are told there is no easy way to import your prior content into your new site.
But you thought your website was built in WordPress and you just purchased a WordPress website. The site may have been built with the same base php technology, but if your dashboard does not look like this, you are out of luck.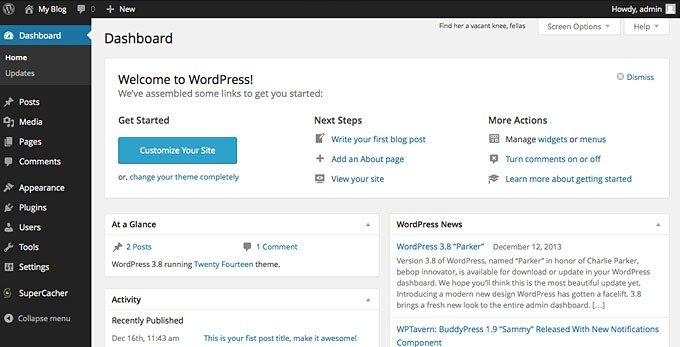 So if you buy a WordPress real estate website and you want to bring over your months or years of content from a site that does not have this backend, you will have to manually reenter your posts. Your valuable history will be gone. All of this content including the images will have to be re-indexed. Not a good scenario.
All I am asking you to do is think about where your content is being posted. Do you have full control of that asset? Is your content exportable if you change site providers? Will your historical content retention be up to date?
Don't get me wrong. I am not trying to talk you out of your amazing PPC or Paid Leadgen website. All of these leads you are paying for have to go through that vendor's online process, some of which are off the hook. I am just advising you to think about placing your unique personal content within a technology you own and control.
Facebook Comments