There are a number of websites that ask you to type in your URL, wherein they will scrub your website looking for errors that may effect your SEO including load speed and other processes running within your website. Many of these sites hope and pray they find negative results so they can sell you their SEO services. Others are just there to help.
Some of these sites are simple like Website Grader that will point out a few generic things with no actionable items. And of course they need your e mail address for the purposes of pushing the SEO services of HubSpot. Then you have other systems like GtMetrix that are over the top GeekSpeak and the layperson Realtor does know what the results mean.
These website review systems can be fairly accurate for 99.9% of the businesses in the world. However, this does not hold true for real estate websites that contain IDX's, MLS feeds and many third-party lead capture technologies running on the homepage of your website. I will offer my observations in as simple terms as possible without getting too geeky.
A website is a container. Most business websites contain fairly basic pages. Mostly text, images, inventory, e commerce pages, about us, blogs, contact. Maybe a few have pop up newsletter sign ins. They will load quickly and have above average SEO scores. Then at the other end of the spectrum you have NEWS websites that are so third-party advertising heavy, they take days to load and are very intrusive with pop up ads, video ads and will even hijack your browser. They could care less about their horrible SEO scores. Somewhere in the middle would be real estate websites.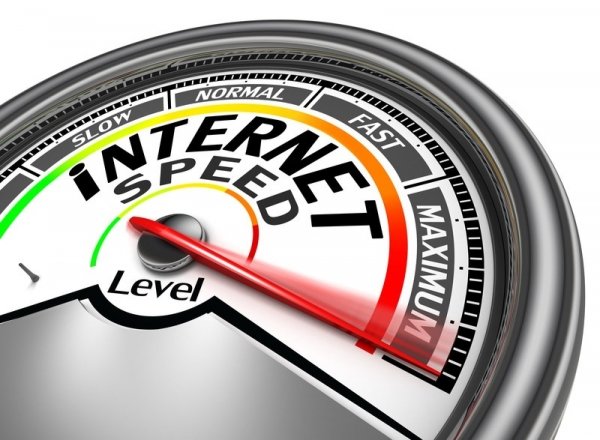 Most Realtor websites give the consumer the ability to search for homes. This search is taking place via any number of IDX, RETS and other database technologies that are providing MLS data in a consumer-friendly format, specifically to convert the user into a lead. This is "live" data coming from third parties. The IDX may be feeding data, but most of the time the images of the homes are being fed directly by your MLS. Since this data is called to your website from third parties, while your base website load time may be fast, it can be slowed down by technologies these testing services are not taking into account.
One issue are MLS's that do not provide thumbnails of their image feeds. The images are coming in at full size (even if they look like thumbnails). GLVAR and over half the MLS's in the US are not providing thumbnail images. The website is having to resize the larger images which causes speed test issues, since all these tests recommend loading images at exactly the right size for the space. An example would be having featured listings on your homepage. The more featured listings you have, even if in a carousel, all those images have to load. Or maybe you have an interactive map that shows active listings. The images and data of the properties within that map may have to load. The MLS image feed to your site is usually the slowest loading element.
We have been seeing a trend of Realtors asking for huge slideshows or videos to run at the top of their sites. Those are all large media files that have to load. Social media share functions, newsletter sign ups, what's my home worth pop-ups and others can slow down a real estate website.
There are always things you can do or hire somebody to do to optimize your website. But you have to take into consideration you have a real estate website with an IDX. You cannot compare your speed results to non-real estate websites. You need to compare your results to the Zillow's of the world and other real estate websites that are in your market. You would be surprised at just how jacked up their websites are.
I mentioned WebSite Grader above. It was used on a real estate website and their system pointed out three things
Page Speed: It said the site took 10 seconds to load. They had a statement that read, "Best-in-class websites should load in 3 seconds. Any slower and visitors will abandon your site, reducing conversions and sales". OMG, sounds really scary! Rarely does a real estate website load in 3 seconds that has an IDX and let me introduce you to a concept related to this. Does the site take 10 seconds to load or does it "feel" like it took 10 seconds to load? Case in point. A visitor shows up on your website. You have a video at the top, 6 featured listings and a live listings map combined with any other data, images and pop ups on your homepage. Are they looking at a blank page because it is taking 10 seconds before they see anything? Or are they seeing a complete load though there are still some data calls going on in the background? You may have a few background load issues but if the consumer is seeing everything on your homepage within a few seconds, they are certainly not bouncing as the review system would suggest.
Page Requests: They state, "The more HTTP requests your website makes, the slower it becomes." Every property you feature on your homepage is a request. The data is a request. The image is a request. The resizing request on the large images is a request. Maps are a request. Properties within the map are requests. There are social share requests. In the background you may have Facebook, Google and Adwerx pixel requests. Then you have Google analytics, which is a request. As a Realtor, unless you don't want an IDX on your homepage, you will have more requests then the average business.

Page Size: They state, "The heavier the site page, the slower the load. For optimal performance, try to keep page size below 3MB." 3 MB's? Are you kidding me? Basically a blank page made up of mostly text and a couple of images…on a real estate website? If you want this kind of speed, remove the IDX from your homepage along with any videos, slideshows and other background processes.

Mobile Speed: If your website mobile speed is near 100% all is well with the world since more people are hitting you from mobile then desktop.
Two take-a-ways:
At the end of the day, you need to find a balance between trying to increase your "site" speed versus the "user experience" speed.
Website review systems do not take into account the conversion elements within real estate websites. You have to compare apples to apples when representing yourself online in your specific market.
Facebook Comments