Watch and learn how it works
Some Words From Our Clients
Delivered on their promise to increase our online reviews, reputation, and ratings on sites like Google, Facebook, and Yelp.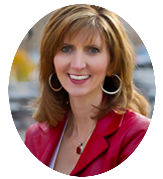 The whole process has been very turnkey. Now all I have to do is tell a prospective client to Google Connie Carlson and they will see a whole page of sites with great reviews. That's the Wow Factor I was looking for!
Survey Shows Customers' TRUST Your Online Reviews
Survey Conducted by BrightLocal
Stars Count
Star rating is #1 factor used by consumers to judge a business
Reviews Matter
92% of consumers now read online reviews
Newer is Better
44% say a review must be written within 1 month to be relevant
A 5 Star Reputation Increases the ROI on All Your Marketing
Imagine Increasing the Amount of New Customers You Get by 3-4 Times, but Spending the Same Amount of Dollars on Marketing!