Engage, nurture & convert your leads with great email marketing
Stand out in the inbox
Select from 1,000's of mobile-friendly email templates, images and color schemes designed for real estate or create your own using the drag-n-drop email builder.
Enjoy unlimited access to welcome emails, open house and just listed templates, referral templates, recruitment templates and much, much more.
Make your leads matter
Manage past, present & future clients using our light CRM. Sort leads into lists & groups, schedule follow-up tasks & run targeted campaigns based on engagement.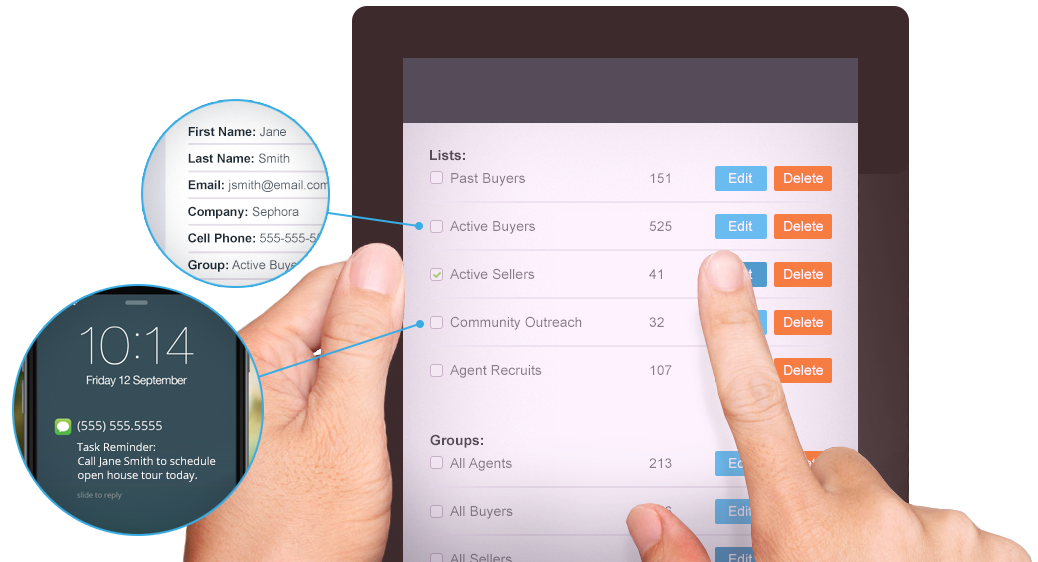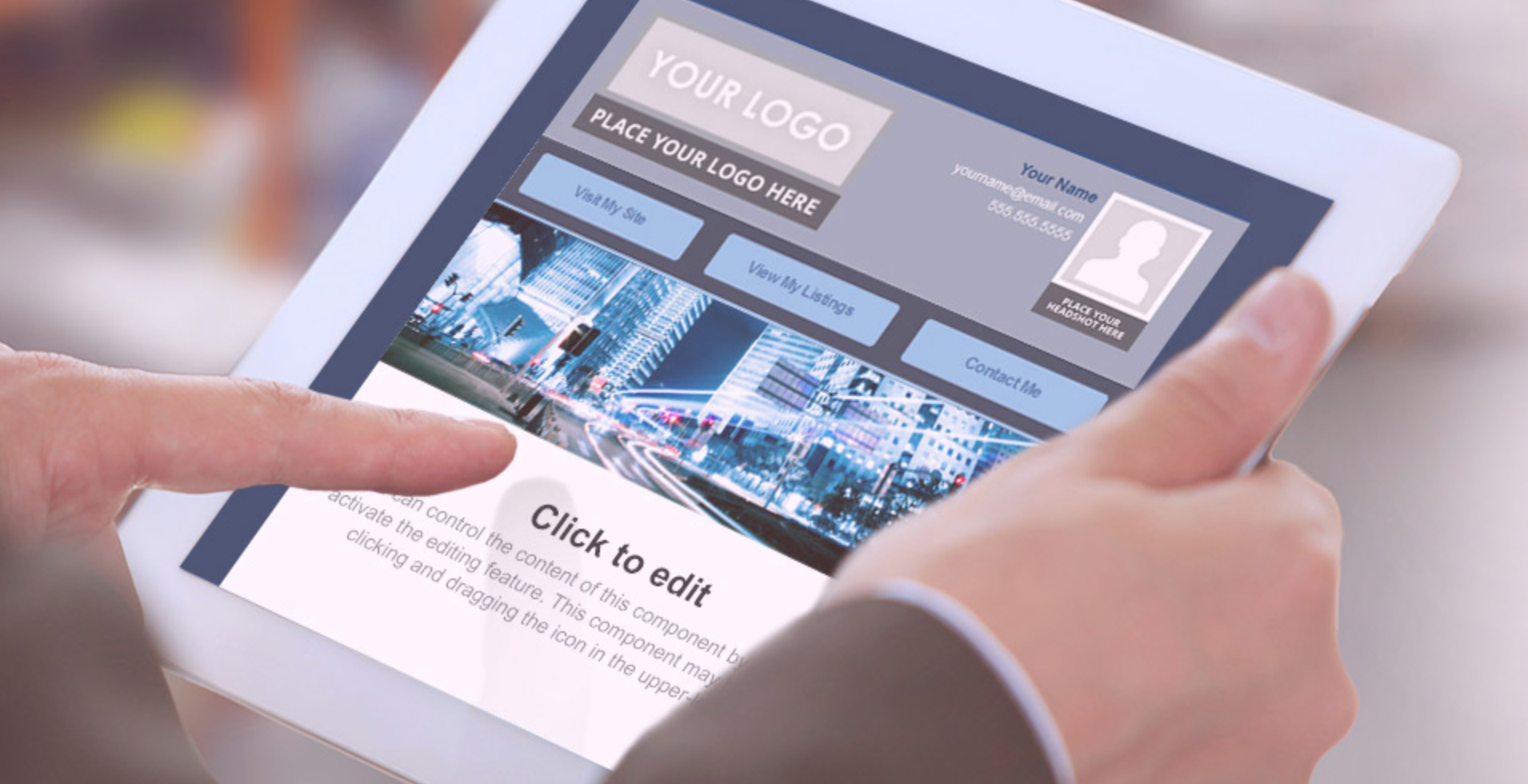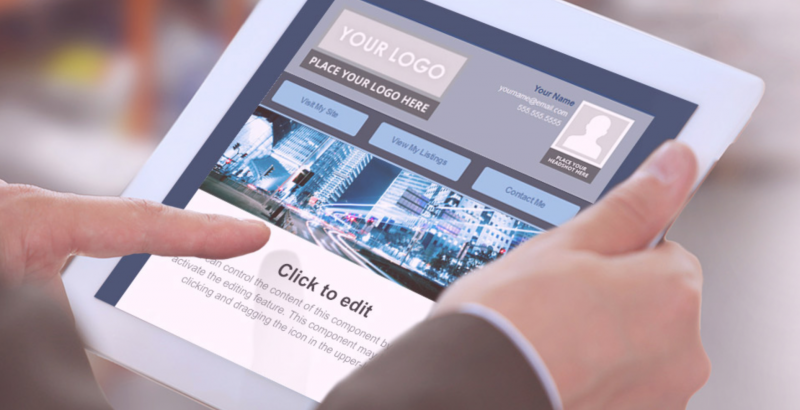 Add a Campaign
Proven, ready-made email drop campaigns, workflows, & auto-responder designed to engage, nurture & convert leads. Select one or more popular campaigns focused on consumer engagement, agent recruitment, agent retention, and/or IDX Connect.
Manage Your Day
Schedule daily tasks & reminders for yourself with text & email reminders to help keep you on task all day long.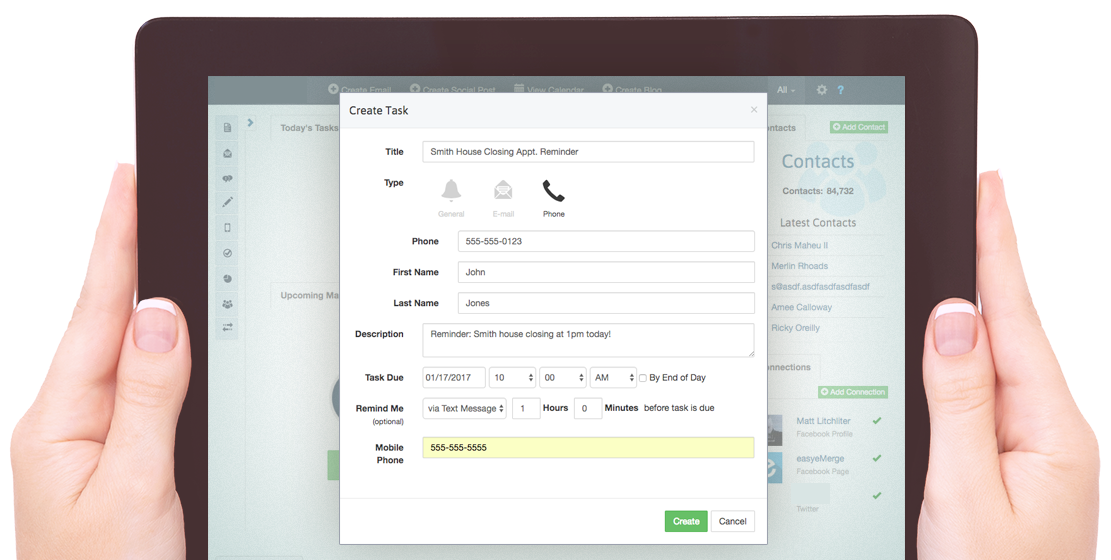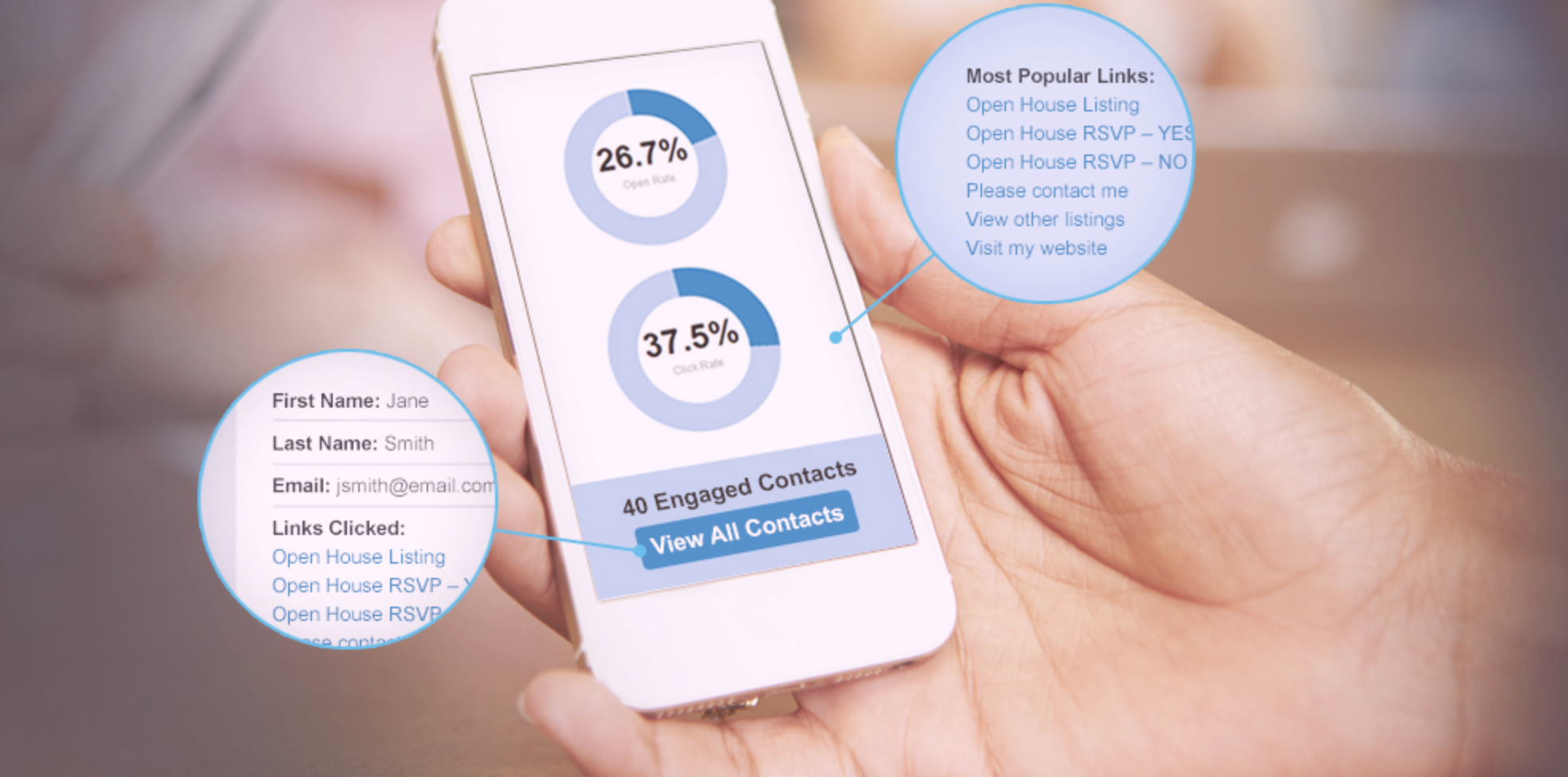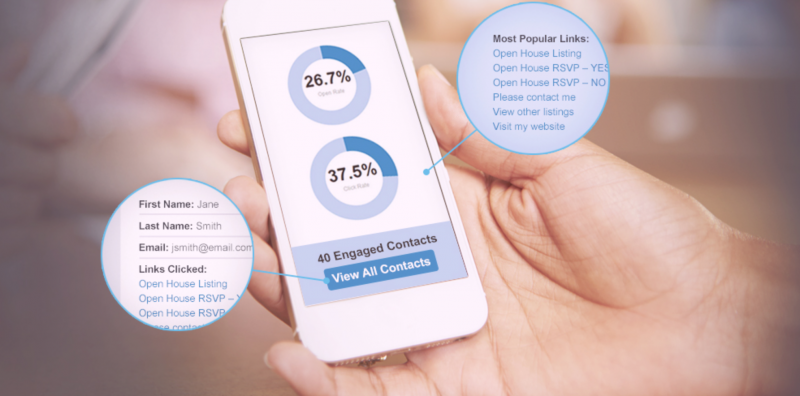 Track your success in real-time
Know who's opening, who's clicking, who's sharing, who's attending your open house & more….all in real-time.